This is a couple of days late, but I wanted to weigh in on What Happened, a new book that dropped on September 12. Well, after looking at a number of reviews and find a buttload of quotes, I would call this a burn book because it contains a series of essays where Hillary Clinton unloads on a bunch of people including James Comey, Jill Stein, Vladimir Putin, The Bohemian Professor, and The Sad Bambino.
The Reception of this book was mixed (even before the official release), which is to be expected of the offering of such a polarizing figure.
The have been a number of memes where Twitter users shared photoshopped images of the book.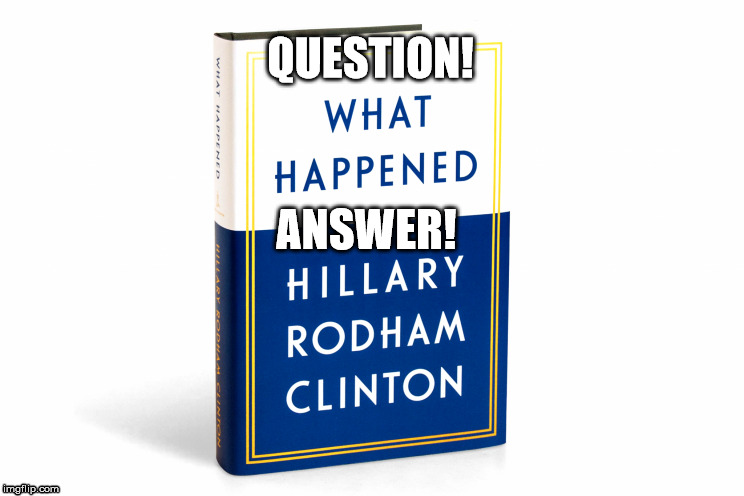 There was even a controversy with Amazon reviews.
But the book tour has been selling out in blue states and sales of the book itself have already set 2017 records.
Now what do I think of the book? Well, I haven't read it. However, I have found some in-depth reviews and I have found quite a few quotes from the book to boot.
Based on the limited information I have, this is a non-review. But it looks like the book is covering everything Clinton has already said about this past election ad I do have thoughts on those areas.
Here goes.
Continue reading "About Hillary Clinton's New [Burn] Book" →